2022 Lacrosse Season
---
---
---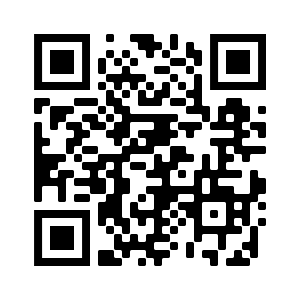 If you still need to register for the 2022 Lacrosse season it just became easier!
Online registration links for all 17 Lacrosse Associations across Saskatchewan can now be found on the Sask Lacrosse website at Saskatchewan Lacrosse Association : Website by RAMP InterActive (sasklacrosse.net) this page will also have the contact information for each Association if you have any questions about what Lacrosse programs are being offered in your community, or you can use the QR Code above to access the same page. The registration links for all 17 Lacrosse Associations are also listed below if you have no questions and just want to get signed up!
We have a lot of exciting opportunities for 2022 and are looking forward to running a full season! Some of the events/opportunities players can look forward to are:
Provincial Championships in the following divisions:

12U Field (This is a brand new Championships!)
14U, 16U, and 19U Field (new age divisions this year which allows an additional year of play!)
12U, 14U, 16U Box. Brand new format this year that allows ALL teams to participate in Provincials, not just league winners. The new format will have A, B, C etc divisions so there is a place for every team!!
Provincial Festivals in the following divisions:

10U Field (brand new this year!)
10U Box
Tyke Festivals held in different communities across Saskatchewan (grouped in communities, or geographically so not too much travel for this age group)
League Play, different leagues across Saskatchewan are looking forward to a full schedule this year, including the Sask "A" Box League and Sask "A" Field League (new league that runs in the fall). The Prairie Gold Lacrosse League will be back up and running for 2022 that is home to our Junior and Senior teams across the Province! Junior B Tier 1 and Junior A programs will also be back to a full schedule this year!
Tyke programs for players as young as 3 and development programs for new Lacrosse players of any age!
Tournaments, there are 11 tournaments scheduled across Saskatchewan!
Don't miss out on the excitement of the 2022 Lacrosse season, whether a new player or experienced, regardless of age or skill level, and whether you are looking for high performance or recreation there is a program for everyone! Players who register before March 31st will be entered to win different prizes, including Rush Merchandise and Rush Tickets (lower bowl) and may also have a chance to run out with a Rush Player at the March 19th game (dependent on how each Lacrosse Association is selecting their player)
Lacrosse Day in Saskatchewan is also coming up on March 19th, make sure to watch your email for more information on how you player can be involved in that day!
We look forward to seeing you at the rink and field this spring! If it has been a bit since you picked up your Lacrosse stick, check out the 2021 Year in Review video to be reminder of how much fun being a part of the Lacrosse Family is!