Sask A Field Lacrosse League Press Release, Logo Reveal and Schedule
---
---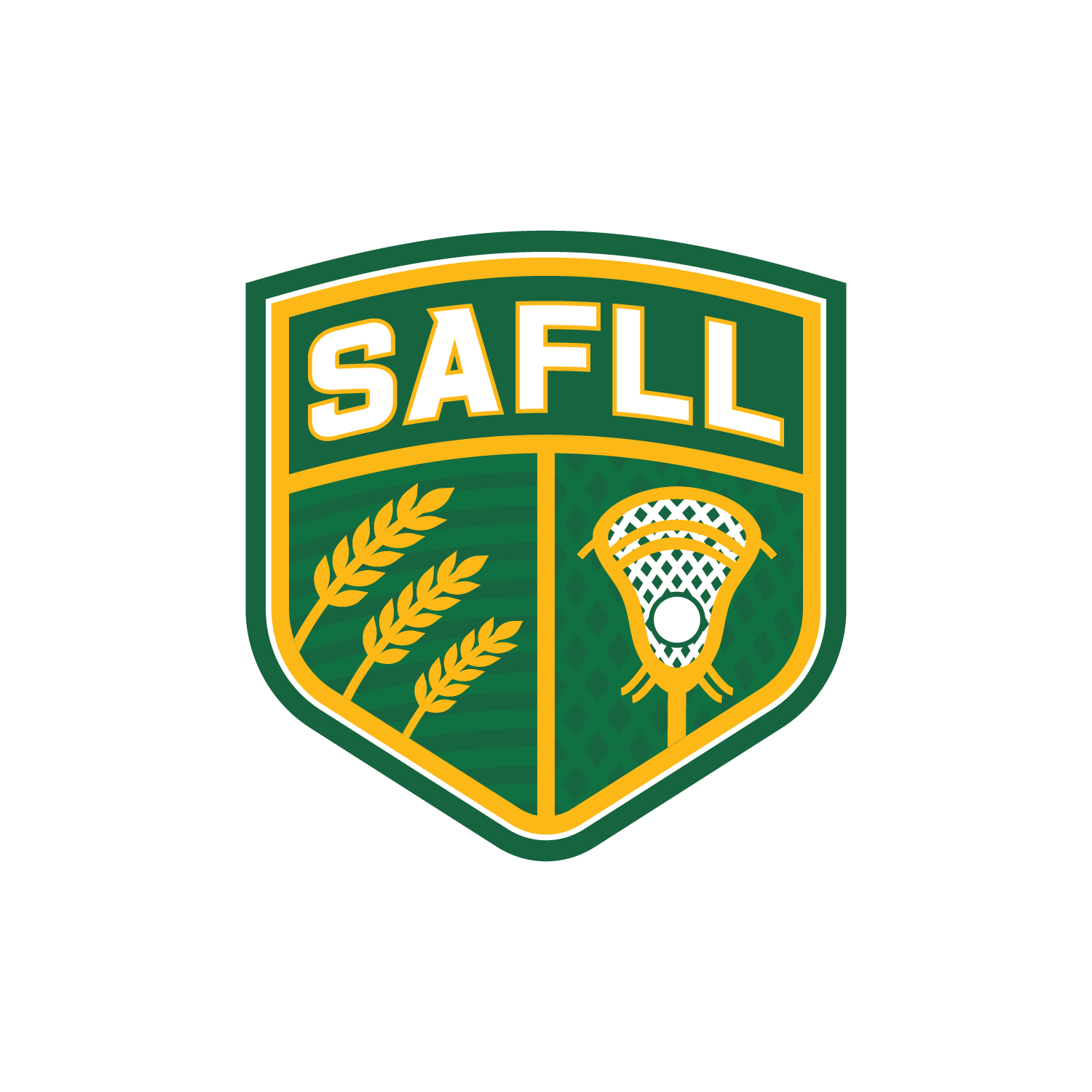 ---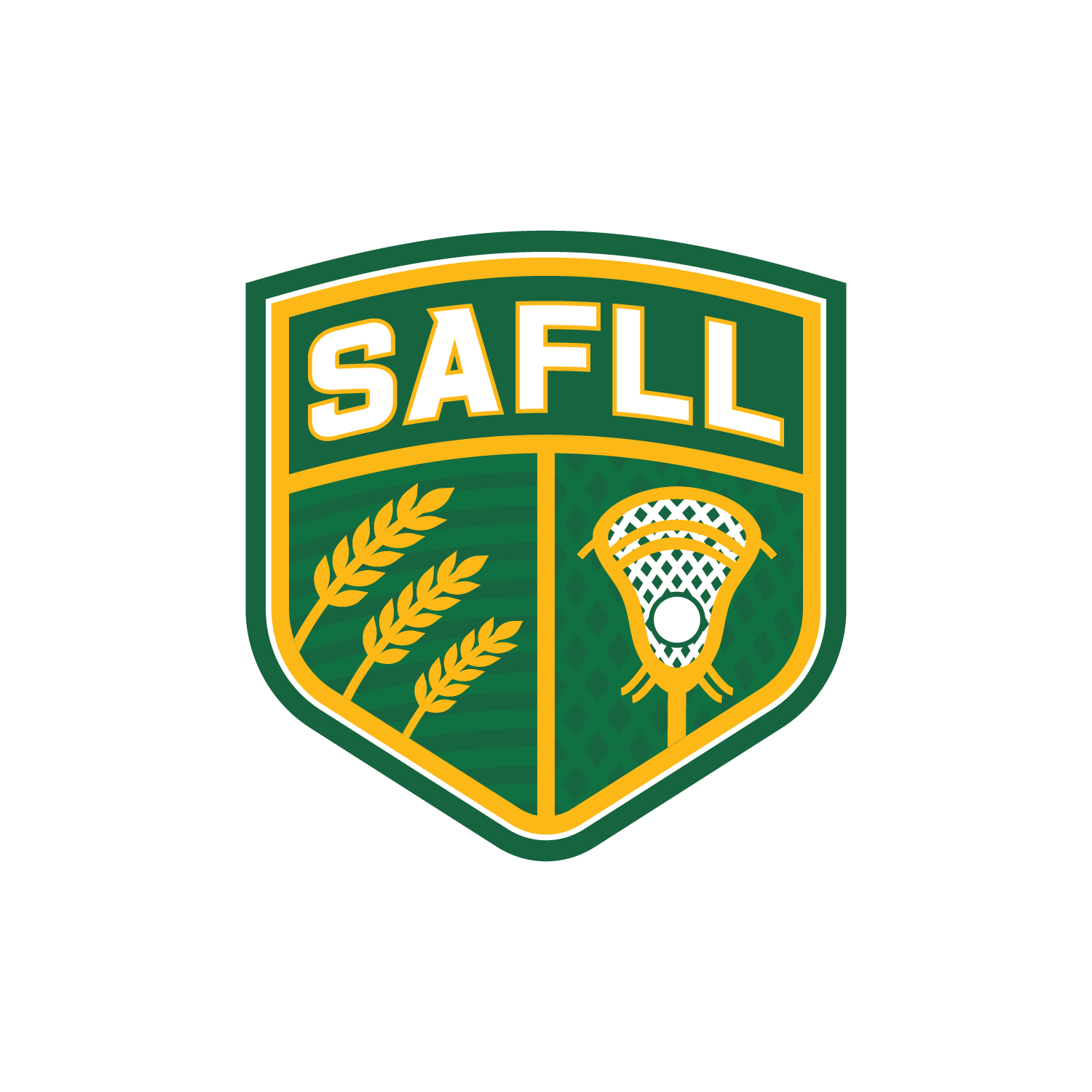 NEW FALL FIELD LACROSSE LEAGUE ANNOUNCED IN SASKATCHEWAN
July 8, 2021 - The Saskatchewan "A" Field Lacrosse League (SAFLL) is proud to officially announce the formation of this exciting new league in Saskatchewan. The SAFLL will feature athletes aged 18 and under (18U) and 15 and under (15U) in two separate age divisions this fall. The SAFLL is committed to providing an opportunity for players across Saskatchewan to participate in high-level lacrosse through September and October with a four (4) weekend season. In 2021, the SAFLL will have teams operating out of Prince Albert, Regina and Saskatoon in both age groups for a total of SIX (6) teams.
The season kicks off with OPENING WEEKEND in Saskatoon on September 12. Week two will be in Regina on September 19, before the regular season concludes on September 26 in Prince Albert.
CHAMPIONSHIP WEEKEND will see all SIX (6) teams meet up in Saskatoon and compete in a playdown beginning with the 2nd seed v 3rd seed in a two-game total point on October 10. The final will go the following day with the winning team advancing to meet the 1st seed in a winner takes all on October 11.
The SAFLL takes great pride in providing this league for athletes looking to take their game to the next level in the pursuit of University/College opportunities. The ability to develop not only players, but coaches and officials through this unique format bodes well for the future of field lacrosse on the prairies. SCHEUDLE TO FOLLOW
For more information please contact:
Randy Labreque
President
Saskatchewan "A" Field Lacrosse League
Saskatchewan Lacrosse Association
OFFICIAL SAFLL SCHEDULE
SASKATCHEWAN "A" FIELD LACROSSE LEAGUE

PARTICIPATING TEAMS

REGINA ROYALS 18U

REGINA ROYALS 15U

PRINCE ALBERT ATTACK 18U

PRINCE ALBERT ATTACK 15U

SASKATOON GENERALS 18U

SASKATOON GUARDIANS 15U

REGULAR SEASON SCHEDULE

Week

Date

Host Location

1

Sunday, September 12

Saskatoon

2

Sunday, September 19

Regina

3

Sunday, September 26

Prince Albert

PLAYOFF SCHEDULE

Week

Date

Host Location

Saturday, October 9

Saskatoon

Sunday, October 10

Saskatoon
WEEK #1
Date: Sunday, September 12, 2021
Host Location: Saskatoon
Venue: Donna Birkmaier Field
SUNDAY, SEPTEMBER 12, 2021

Game #

Game Time

Age

Home Team

Away Team

1

9:00 AM

15U

Saskatoon Guardians

Prince Albert Attack

2

10:30 AM

18U

Saskatoon Generals

Prince Albert Attack

3

12:00 PM

15U

Prince Albert Attack

Regina Royals

4

1:30 PM

18U

Prince Albert Attack

Regina Royals

5

3:00 PM

15U

Saskatoon Guardians

Regina Royals

6

4:30 PM

18U

Saskatoon Generals

Regina Royals
WEEK #2
Date: Sunday, September 19, 2021
Host Location: Regina
Venue: AE Wilson Field
SUNDAY, SEPTEMBER 19, 2021

Game #

Game Time

Age

Home Team

Away Team

7

9:00 AM

15U

Regina Royals

Saskatoon Guardians

8

10:30 AM

18U

Regina Royals

Saskatoon Generals

9

12:00 PM

15U

Prince Albert Attack

Saskatoon Guardians

10

1:30 PM

18U

Prince Albert Attack

Saskatoon Generals

11

3:00 PM

15U

Regina Royals

Prince Albert Attack

12

4:30 PM

18U

Regina Royals

Prince Albert Attack
WEEK #3
Date: Sunday, September 26, 2021
Host Location: Prince Albert
Venue: Max Clunie Field
SUNDAY, SEPTEMBER 26, 2021

Game #

Game Time

Age

Home Team

Away Team

13

9:00 AM

15U

Prince Albert Attack

Saskatoon Guardians

14

10:30 AM

18U

Prince Albert Attack

Saskatoon Generals

15

12:00 PM

15U

Regina Royals

Saskatoon Guardians

16

1:30 PM

18U

Regina Royals

Saskatoon Generals

17

3:00 PM

15U

Prince Albert Attack

Regina Royals

18

4:30 PM

18U

Prince Albert Attack

Regina Royals
PLAYOFFS/CHAMPIONSHIPS
Dates: October 9/10, 2021
Host Location: Saskatoon
Venue: Donna Birkmaier Field
SATURDAY, OCTOBER 9, 2021

Game #

Game Time

Age

Home Team

Away Team

1

11:00 AM

15U

2nd Place Seed

3rd Place Seed

2

12:30 PM

18U

2nd Place Seed

3rd Place Seed

3

2:00 PM

15U

2nd Place Seed

3rd Place Seed

4

3:30 PM

18U

2nd Place Seed

3rd Place Seed
SUNDAY, OCTOBER 10, 2021

Game #

Game Time

Age

Home Team

Away Team

10:00 AM

15U

1st Seed

Winner of Saturday

12:00 PM

18U

1st Seed

Winner of Saturday