WOMEN'S FIELD LACROSSE COMING BACK TO SASK!
---
---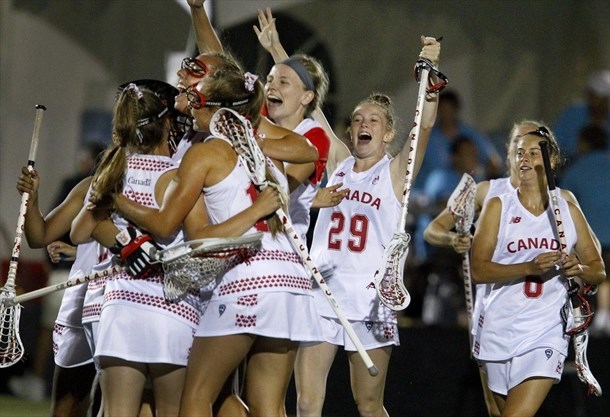 ---
Due to the generous support of a patron who is passionate about developing opportunities for female athletes, the SLA will be able to offer a new program to introduce, support, grow, and sustain Women's Field Lacrosse across Saskatchewan!
Due to the COVID-19 pandemic we are unable to provide specific dates and timelines at this time, however, the program hopes to see the following take place, however all will be determined based on the guidelines/requirements with the COVID-19 Pandemic:
Coaching Clinic for Coaches who are interested in being able to become certified so they can run Women's Field Lacrosse programs in their community. We hope to be able to at least provide the classroom portion online in the fall of 2020, with the in person portion taking place when permitted with the COVID-19 regulations/guidelines
Develop Camps in the fall (2020- COVID 19 dependant) and Spring (2021) led by our guest Coach, Paige Mason. Sticks/Balls will be provided.
Help MA's plan games with other participating MA's to get some competition.
Potential Female Lax Festival (Box and Women's Field)
Team Canada Event (2021) - Coaches and players from Team Canada Women's team to put on a weekend clinic
Development and ID Camps in Fall of 2021
Goals to send a U19 and possible U15 to the 2022 Women's Field National Championships.
The SLA is excited to welcome Paige Mason who will be a key individual in this program. Paige will be running the Development Camps and mentoring Sask Coaches and will be the head Coach of a U19 Team for the 2022 Nationals should we achieve that goal. Paige is excited to help bring Women's Field Lacrosse back to Saskatchewan and looks forward to providing opportunities for our female athletes and mentoring Coaching and volunteers to ensure the longevity and success of Women's Field Lacrosse in Saskatchewan.
We encourage all our female athletes and interested volunteers to keep watch for more announcements as we are able to finalize more details!
For more information on Paige Mason who is helping to lead this program please see below!
Paige Mason started playing lacrosse in her hometown, Orangeville, Ontario at a young age. She comes from a lacrosse family, where her father Robb Mason is inducted into the Ontario Lacrosse Hall of Fame and played on the Canadian National Box Lacrosse Team in 1985. In addition, her brother Jon Mason is inducted into the Roanoke College Hall of Fame for lacrosse, holds the record All-Time Top Scorer at Roanoke College and is a three-time USILA All-American.
Paige began playing minor lacrosse with the Orangeville Northmen. The Orangeville Northmen captured several provincial championships during her career and Paige received the Most Sportsmanship Award several times with the Orangeville Northmen. Paige competed in the Ontario Summer Games three times, the youngest at age 12. She also played on Team Ontario and with Team Albany. Paige played with the U-19 Canadian Women's Lacrosse Team at age 13 and toured in England. She then continued with the U-19 Canadian Women's Lacrosse Team at age 17-19 where she toured with the team in Australia. While playing against Team Australia, Paige received a Player of the Game Award. She also competed in the U-19 International Women's Lacrosse Championship in Peterborough, Ontario 2007. While playing with Team Ontario and Team Canada, Paige competed in several tournaments throughout the United States (Maryland, Chicago, North Carolina).
Upon graduation from high school, Paige went on to play lacrosse at Roanoke College, Virginia. She was a starter for four straight years with the Maroons. She completed her career second all-time in draw controls (135), fifth in career assists (73) and ninth on the all-time scoring list (177pts). Paige also made the Second-Team Chesapeake Regional All-American, First-Team All ODAC selection, the 2009 All-ODAC Tournament Team and Academic All-ODAC Team for four straight seasons. Ranked second in ODAC assists in 2009. In Paige's Junior year, she was named on the IWLCA 2008-09 All-Academic squad. She graduated Roanoke College a member of the Historical Honors Society, Education Honors Society and the Delta Gamma Fraternity.
Paige has called Saskatchewan home for the past 7 years. She has taught in Northern Saskatchewan and currently teaches in Lashburn, Saskatchewan. She is the mother of two beautiful children and on her spare time coaches Mini-Tyke Box Lacrosse with the Border Brutes and coach's volleyball at Lashburn High School.