Rush Development Camp
---
---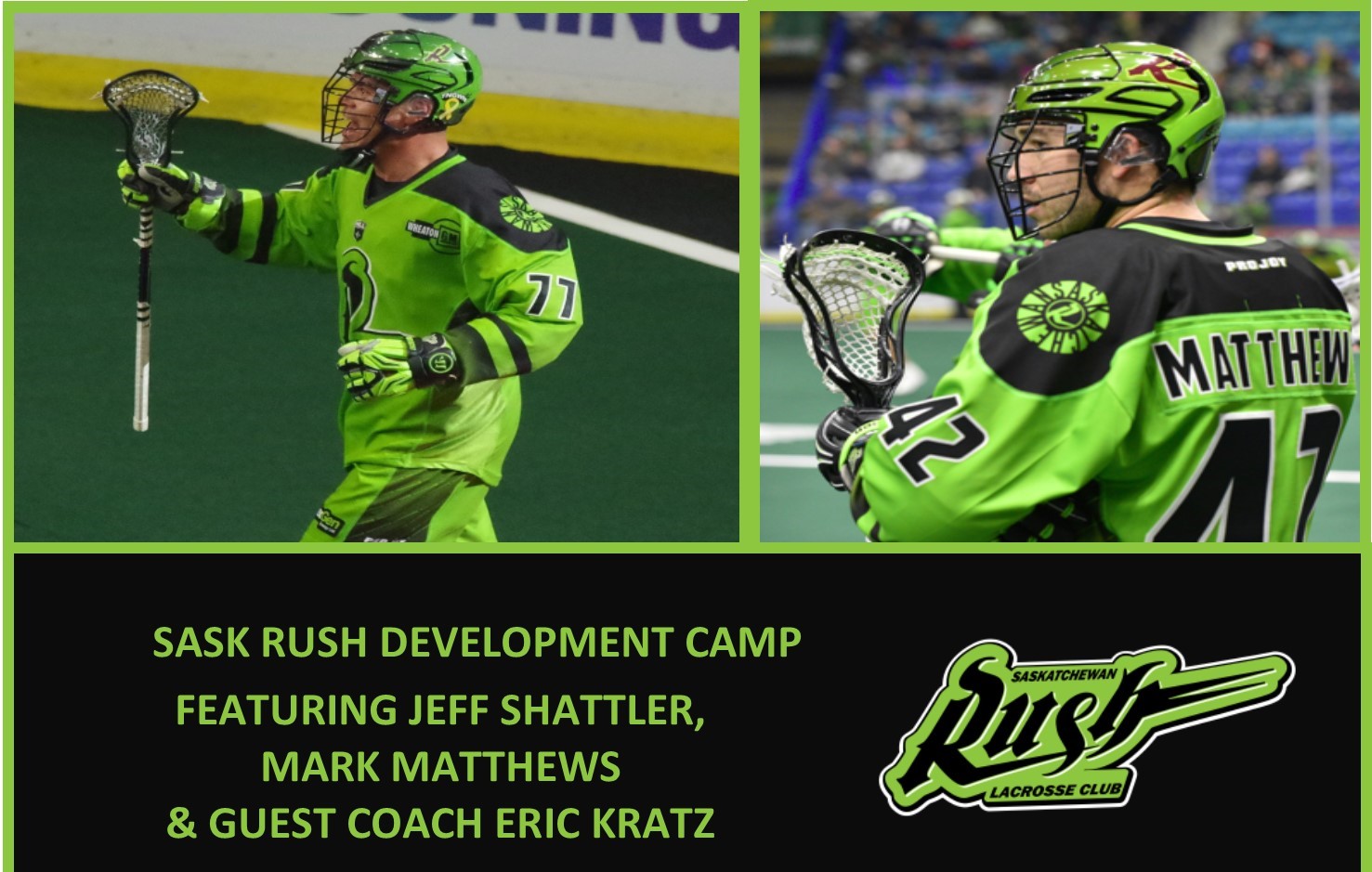 ---
The Saskatchewan Rush and Saskatchewan Lacrosse Association have partnered up to offer a player development camp to help players get ready for the upcoming season! The camp will take place on Sunday, March 31st at the SaskTel Sports Center located at 150 Nelson Road in Saskatoon! Times are as follows:
10:00am - 11:00am: Novice Division (players born in 2009 & 20010)
11:00am - 12:30pm: Pee Wee Division (players born in 2007 & 2008)
1:00pm - 2:30pm: Bantam Division (players born in 2005 & 2006)
2:30pm - 4:00pm: Midget Division (players born in 2003 & 2004)
This camp is open to all registered Lacrosse players, and will be beneficial whether you play Box, Field or both! Goalies are welcome to register as Goalies for the camp under their appropriate age group. The camp costs $25 with ALL proceeds going to the Team Sask program. Players must have full equipment, including mouth guards, to attend!
Please use the link below to register, spots are limited so make sure to register soon!
http://sasklaxcamp.rampregistrations.com